Description
Online Trade is your No 1 solution for creating an investment platform. Forex, stock and cryptocurrency investment and monitoring system now simplified. Online Trade also has a robust telegram investment bot integrated so you can choose between telegram bot and a web dashboard. Online Trade makes it easy for you to run your own online investment system within minutes. It is a full responsive & dynamic investment Platform built with Laravel Framework. It's now easy to get started with your own Investment system (website or telegram bot).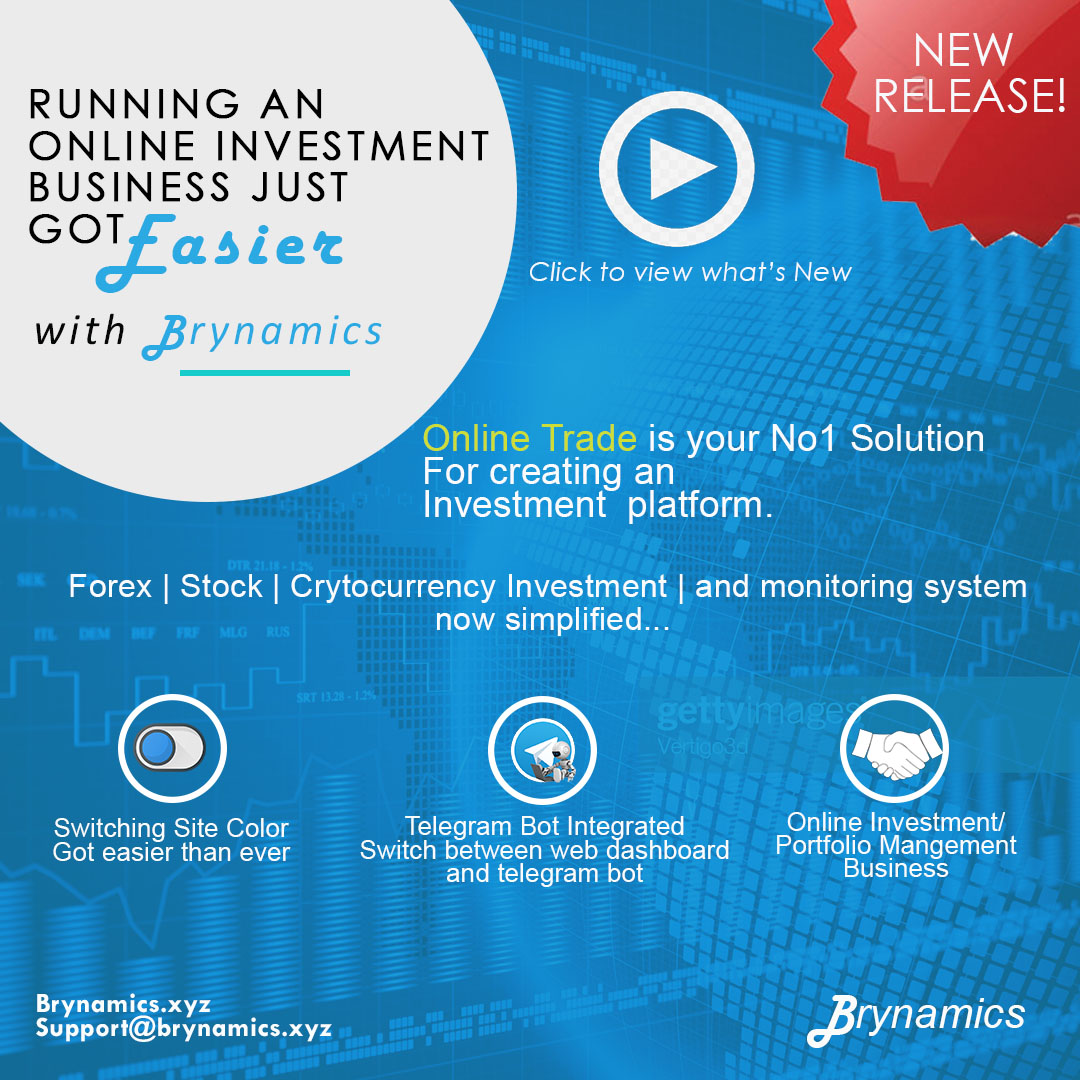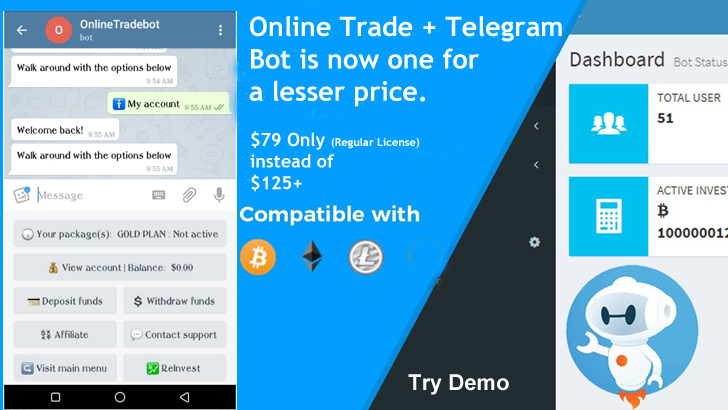 Key features
Supports Litecoin, Bitcoin and Ethereum.
2FA verification on login and registration
5 Levels Referral System (Beta)
KYC (Know your customers)
Advanced users management
Signup Bonus
Email notification on registration, when ROI drops and at the end of investment circle.
Live chat management
Mass email to all users
Referral system
NOTE: The telegram bot has been merged with Online Trade giving you the option to switch between a web dashboard and telegram bot. Mining version is still seperate. You can contact us on skype for info.
Test before you buy!
URL : brynamics.xyz/trade/login
NB: Below login details works for mining version too.
User login
Email: test1234@happ.com
Password: test123
Admin login
Email: test123@happ.com
Password: test123
Note that some features have been disabled on demo